Welcome to MeteoriteCollector.org
Welcome to the world of meteorite collecting! This site contains information, links, and resources for beginning to advanced meteorite collectors. Our collection pages contain information about hundreds of interesting meteorites as well as the unique stories about where they came from and how each of them made their way to earth...

The "Collection Photos" section has over 1,800 digital images of meteorites and related information. These images so far represent about 30% of our FCOM collection's over 2,500 meteorite specimen catalog. In addition, we are also posting our extensive museum image collection into the EOM - Encyclopedia of Meteorites.

This is a "non-scientific, on-line collection" - which means that if you browse through our photographs and information, you should simply have fun and take away a few new insights and ideas. Each high quality photograph was selected to make examining these meteorites from the comfort of your own computer a breeze! Please take a minute and click into our incredible world of meteorite collecting...

Thanks for visiting!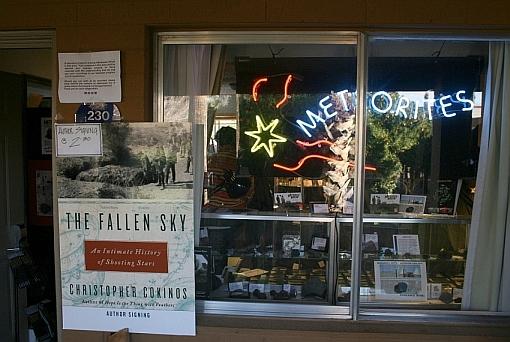 Meteorites at the Tucson Gem and Mineral Show
Blaine Reed and Russ Finney in Creede, Colorado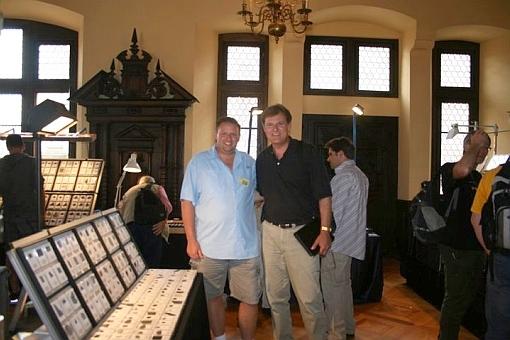 Mike Farmer and Russ Finney in Ensisheim, France
New Fall: Mifflin, Wisconsin Fireball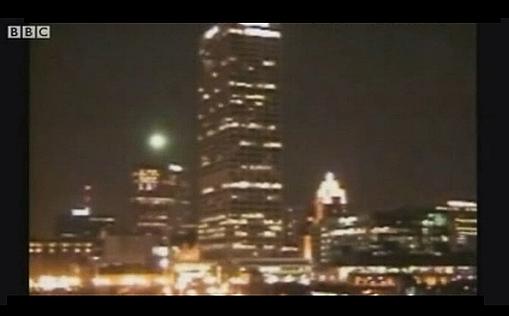 The meteor can be seen above the building on the left
Steve Arnold & Rob Wesel

Mifflin
Meteorite
Hunt




Greg Hupé
New Fall! Livingston, WI - Many pieces already recovered!

The April 14th fireball was captured by many cameras as well as National Weather Service radar. It exploded about 10,000 feet above the ground across Southwest Wisconsin. The webcam and radar images sent meteorite hunters on a massive search for fragments that like rained to the ground all over farms below the explosion.

To see Livingston meteorite, search, and map photos visit: FCOM Catalog
Meteorite Men on the Science Channel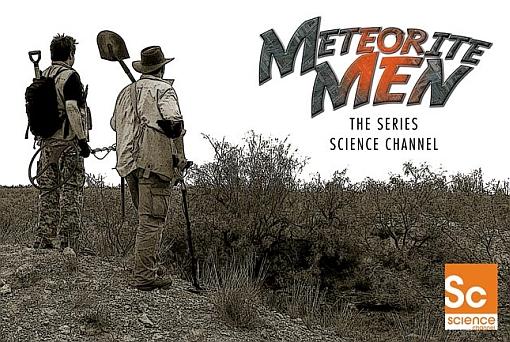 Steve Arnold & Geoffrey Notkin - Season One has six different episodes!
Russ Finney with Geoff & Steve

Meteorite
Men




Geoff doing production filming
New TV Series: Meteorite Men

Geoffrey Notkin and Steve Arnold have searched the world for remnants of meteorites for years. The duo uses inventive, cutting-edge technologies to detect these treasures from space as each are often buried over centuries by substantial amounts of dirt and sediment.

Monnig Collection of Meteorites at TCU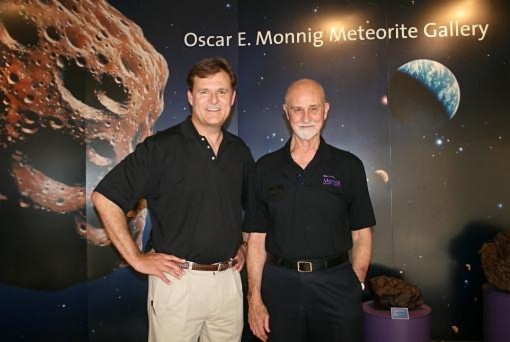 Russ Finney with Dr. Arthur Ehlmann at the Monnig Meteorite Gallery
| | | |
| --- | --- | --- |
| Gallery Tour | | In the laboratory |
American Museum of Natural History in New York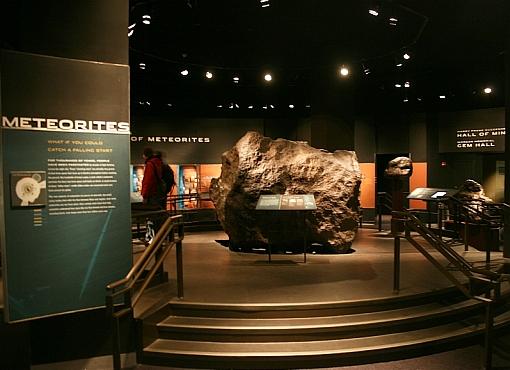 Photos of the AMNH Meteorite Collection taken by Russ Finney
| | | |
| --- | --- | --- |
| Willamette Meteorite | | Cape York Meteorite |
Special Collection: Ash Creek Meteorites
West Headline

Ash Creek
Meteorite
Hunter's
Collection




Ash Creek 17 gram

Ash Creek Meteorites

On February 15, 2009 at 11:00 am a News 8 Austin photographer captured a video of a bright fireball heading across the morning sky. Further north, the residents of West, Texas heard a sonic boom and felt the explosions of falling meteorite over their town.

Well known meteorite hunters came from all over the world in search of individual pieces of this important fall. To date about 12kg of fragments and individuals have already been recovered from the farm and ranch land around West, Texas. The meteorite stones are jet black with a milky white interior and the largest one found so far was almost 2kg.

The first samples sent for scientific study were classified as an L6 Chondrite, S3, W0.


University of Texas Meteorite Collection
Photos of the UT Meteorite Collection taken by Russ Finney
| | | |
| --- | --- | --- |
| UT Meteorite Collection | | Texas Meteorites Map |
Ensisheim Meteorite Fragment
Ensisheim Meteorite

Over 500 years ago - on November 7, 1492 - a loud explosion preceded the arrival of a 127-kg stone meteorite in a wheat field near the village of Ensisheim in the province of Alsace, France, which at the time was part of Germany.

An old woodcut depicting the scene shows the fall. A young boy was the only eyewitness and he led the local populace to the field, where the meteorite lay in a hole a meter deep. After it was retrieved, the townsfolk, believing the object to be of supernatural origin, begin to chip off bits for souvenirs, until stopped by the local magistrate. Many of these fragments ended up in museums around the world.

The remaining specimen, a rounded gray mass weighing only 55 kg and nearly without any fusion crust, can be seen today at Ensisheim resting in an elegant case in the middle of the main hall of the Regency Palace built in 1535 by the emperor Ferdinand of Austria.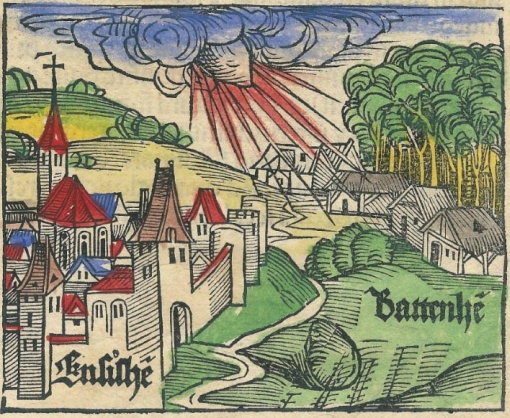 Ensisheim Meteorite Woodblock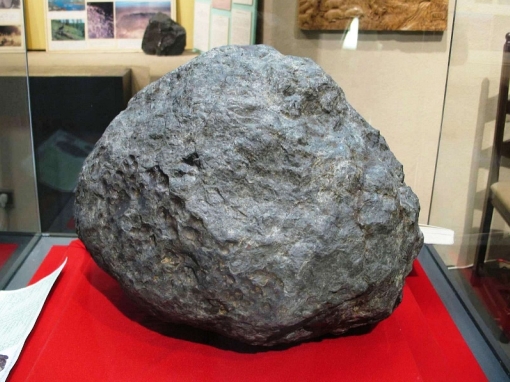 Remaining large specimen of the Ensisheim meteorite
Russ Finney at the Ensisheim Fall Site

Copyright © 2014, MeteoriteCollector.org, All Rights Reserved